Description
iPhone Cases
For customers with a highly-connected lifestyle, this multi-layer case provides slim, sleek and substantial protection that keeps your Samsung Galaxy S 6 looking great. High quality construction The high impact polycarbonate outer casing deflects bumps and shock while the interior slip cover cushions your device and absorbs impact. Easy access With quality construction and a professional appearance, the Otterbox Commuter Series case slips easily in and out of pockets so you never have to miss a call, email or text while on-the-go. Total protection The port covers on the Commuter Series case prevent dust and debris from getting inside while allowing complete access to all of the device buttons, features and functions. What's In the Box One OtterBox® Commuter Series® for Samsung Galaxy S 6 – HopeLine. Make Your Own Sale: add a charger, case, & screen protector to your cart and save up to $39 off your order. Discount applied in cart. See complete offer details. WARNING: This product contains a chemical known to the state of California to cause birth defects or other reproductive harm.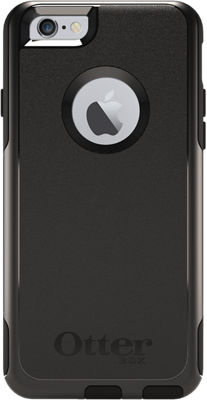 Catalog Name: Verizon Wireless Product Catalog
Manufacturer: OtterBox
Keywords to find us: Protect your iPhone® 6/6s with sleek style
Features two layers that withstand bumps and shock
Includes 1 year limited warranty from manufacturer
Free Shipping available on all orders.