Description
Connected Devices
Hum+ makes your driving experience safer, smarter and more connected. Hum+is the connected car system that assists and empowers you to take better care of your car and the people in it. It keeps you aware of your car's health, can send emergency services if it detects a crash, and has alerts that keep you in the know, no matter who's driving.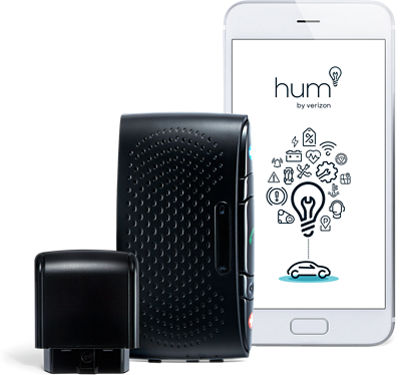 Catalog Name: Verizon Wireless Product Catalog
Manufacturer: Verizon
Keywords to find us: Get help when you need it., Take care of your car., Encourage safer driving habits., And that's not all.