Description
Cases
The Sheer Glam Case for iPhone 6 Plus/6s Plus is inspired by dazzling fine jewelry that shimmers. The dynamic sparkle is created through a unique finishing process in which vibrant sparkles are captured onto a glossy, smooth surface, ensuring durability and a stunning depth of color. The sophisticated design of the Glam Case is ready to wear day or night as a tribute to the timeless appeal of rich sparkle and shine.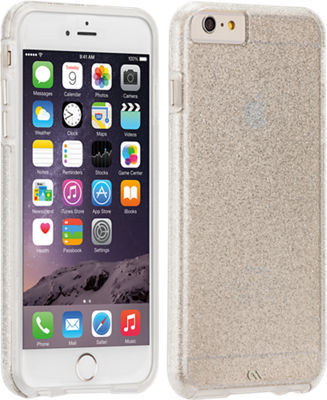 Catalog Name: Verizon Wireless Product Catalog
Manufacturer: Case-Mate
Keywords to find us: Glitter-coated inlay impossible to ignore
Sophisticated construction for added protection
Includes 1 year limited warranty from manufacturer
Free Shipping available on all orders.